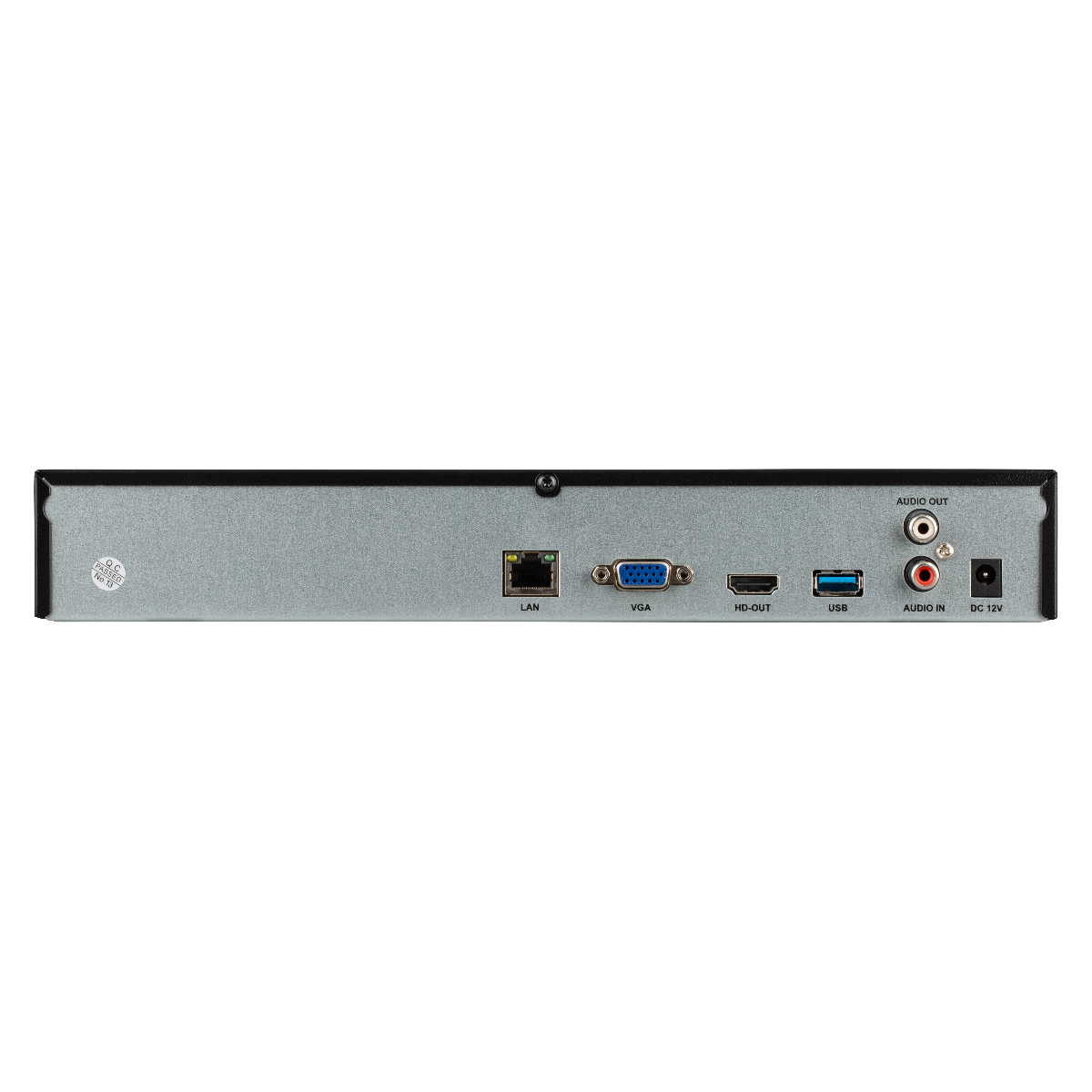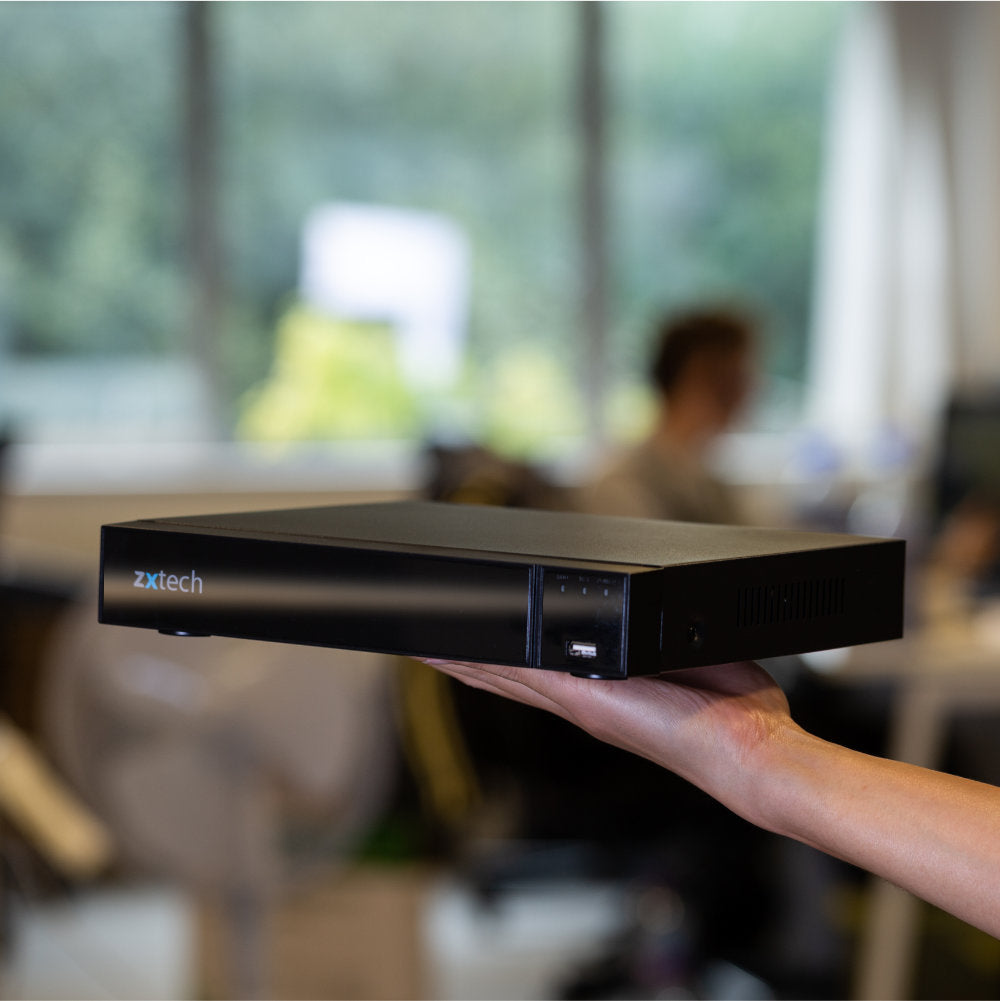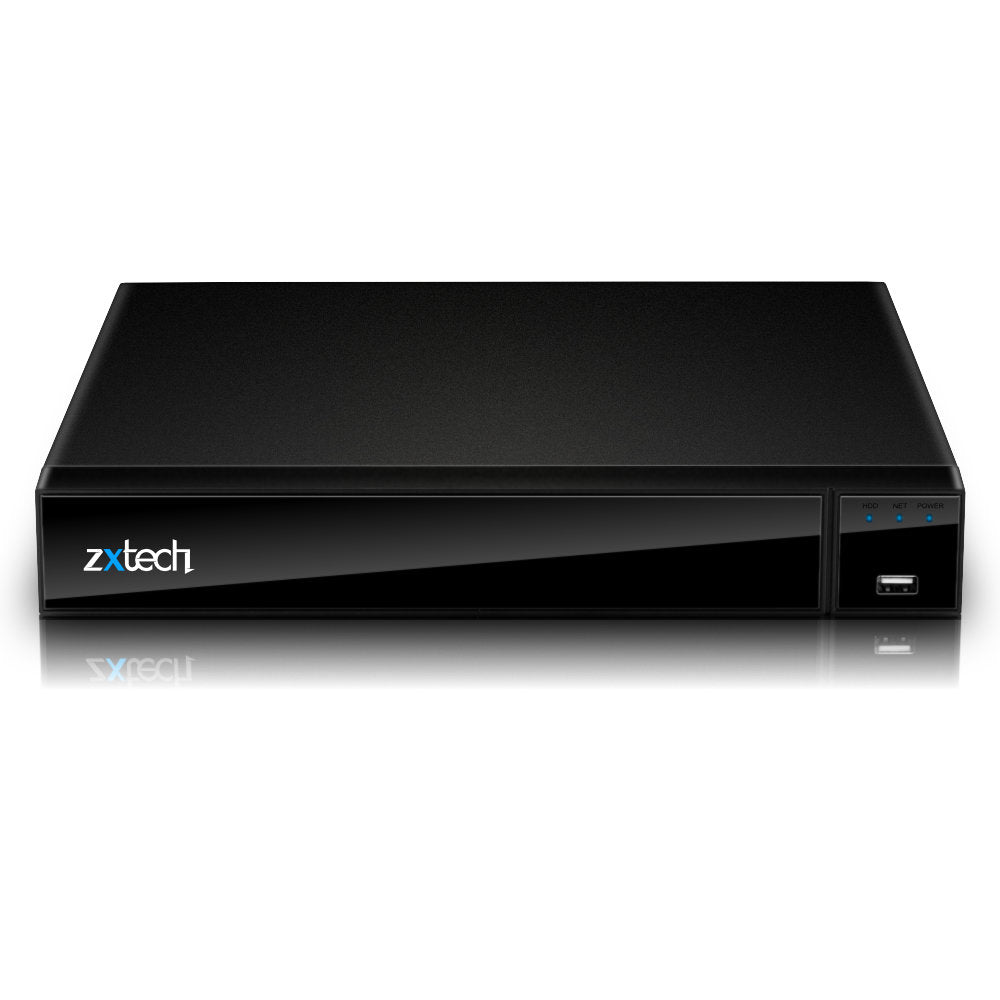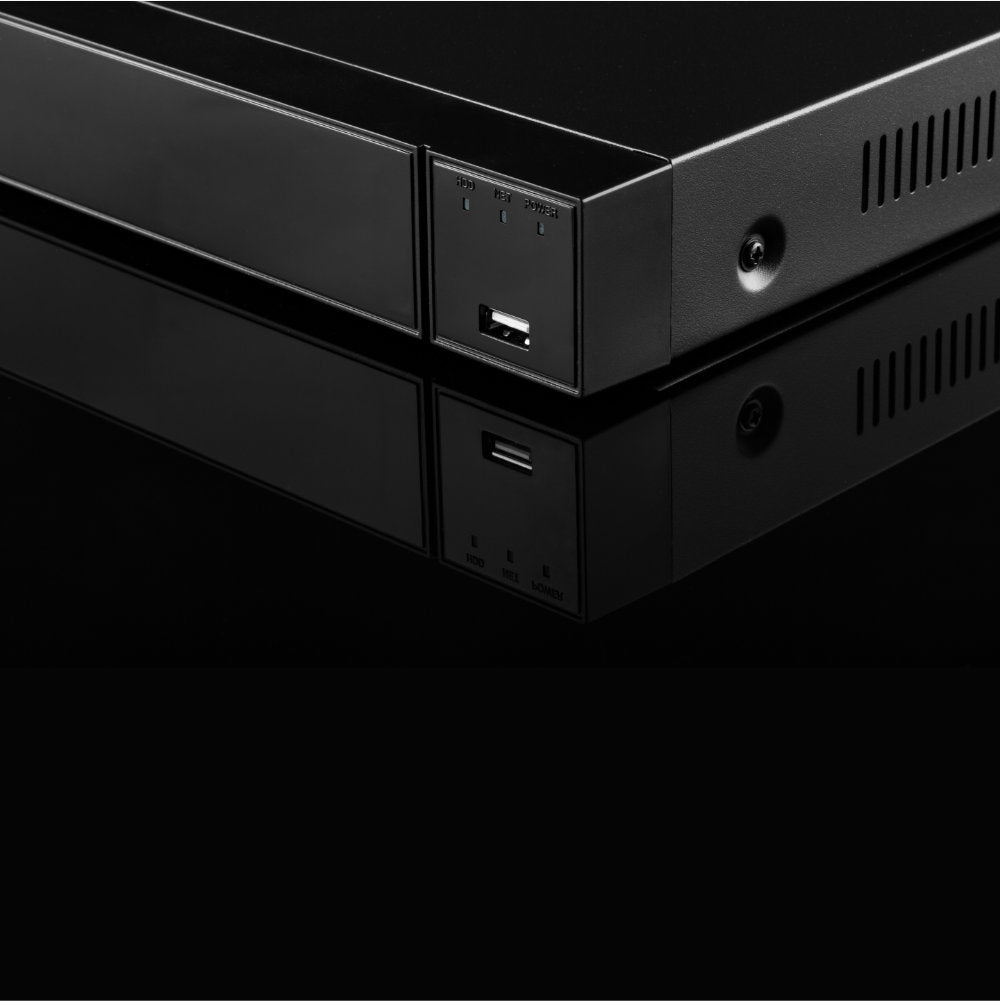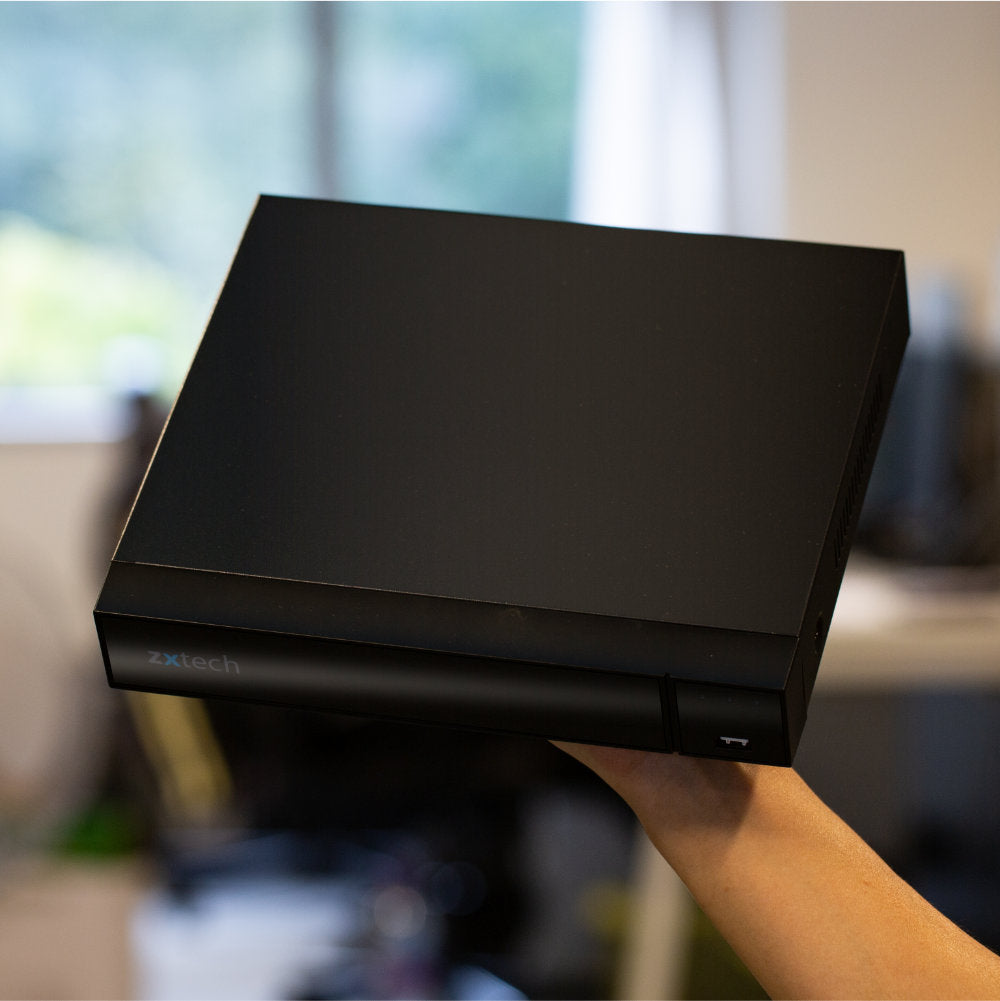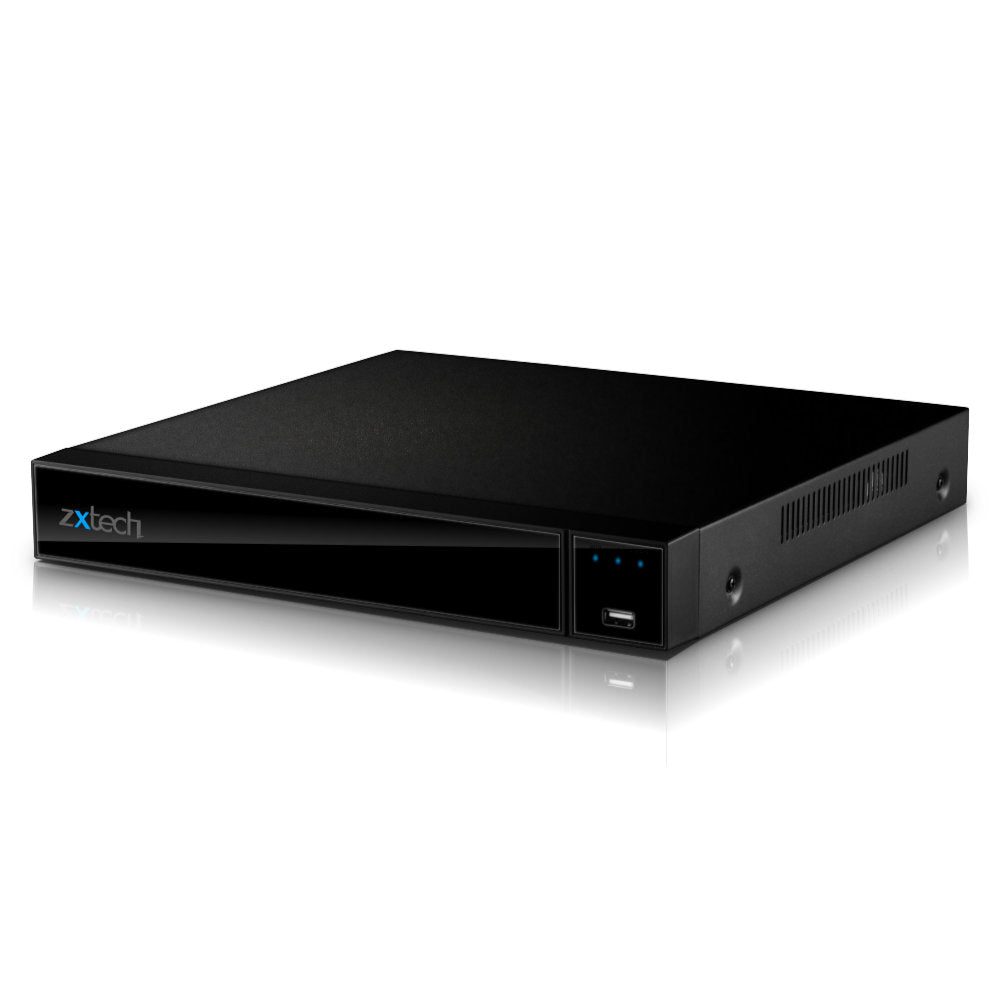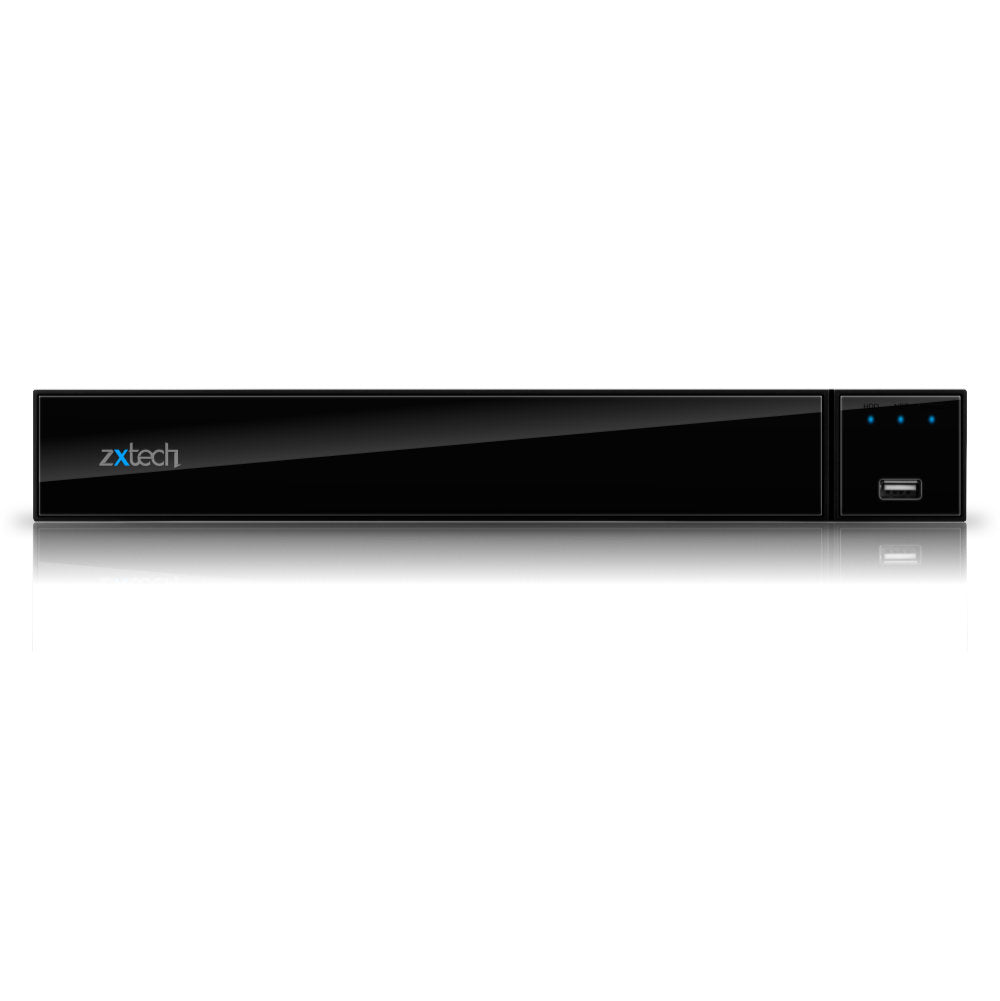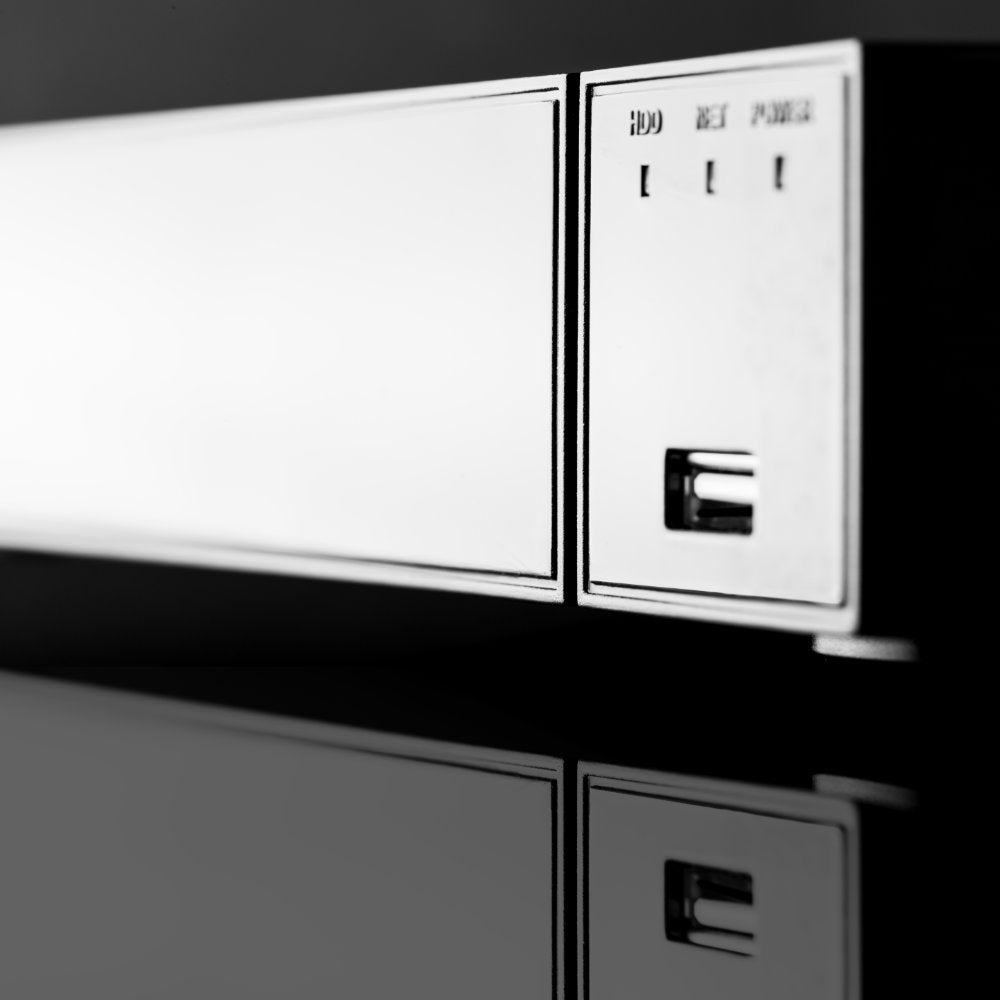 Zxtech Onyx 4K 12MP 36CH CCTV NVR
SKU: MN36R1G
---
UK next business day delivery
UK VAT invoices included
30 days hassle free returns
12 month warranty
In stock, ready to ship
Zxtech Onyx 36 Channel supports recording resolution up to 12 Megapixels for up to 25 IP Cameras. High efficient video codec H.265+ using fewer data without losing the quality image and saving space on the Hard Drive. Supports up to 12TB storage and USB 3.0. Motion detection, privacy masking and remote viewing.
What's in the box
1x CCTV NVR
QSG, Screws
Power Supply
USB mouse
Features
12 Megapixel recording resolution (4000*3000) for up to 25 IP Cameras
4K Smart Network Video Recorder
H.265+ compression type
Motion Detection, motion alert sent on your smartphone, remote access with free mobile app
Capacity up to 2 SATA Drives
1x USB 2.0 & 1x USB 3.0
Audio I/O ports
Onvif 2.4 Compatibility
Flexible Schedule and Masking Configuration
12 Megapixel Ultra High definition recording and playback is now availiable on CCTV
Record 12MP simultaneously on 25 IP channels at 25fps. Playback 12MP on 3 Channels. 5MP simultaneously on 6 channels at 30fps.
4K Smart CCTV NVR
The picture you can get has more details and sharpness providing 4000x3000 pixels
H.265+ High-Efficiency Video Coding
Lower the cost of hard drive storage and transmission
Motion Detection, Alerts, Schedule and Masking as standard
Utilise extremely flexible scheduling preferences. Tell the NVR what time of the day or which day of the week to record, sleep, alert. No, unnecessary alerting during the time you are there, no unnecessary recording when you do not need it. Alternatively, you can turn it on 24/7
2x SATA Hard Drives
The recorder can take up to 2 SATA HDD and helps solve crimes. Zxtech recorders have recorded many crucial pieces of evidence that helped many victims in the UK identifying the criminal.
USB Ports
USB 3.0 for faster speed up to 10 times faster than USB 2.0. All this providing more efficient power management
Connectivity as well as Compatibility
Audio Input and Audio Output ports for connecting to the microphone and speaker externally.
Onvif 2.4 Compatibility
The recorder is compatible with ONVIF 2.4 CCTV cameras. That will ensure every part of your security system works all together
Secure, Reliable, Advanced Software. The viewing, Replay, Control, Alert and Intelligent Settings
You have the choice to blank out part of the scene that is not important to you. Draw one or multiple squares in the setting; your recorder will ignore the motion in those areas and will not trigger the alert
System

Main Processor
ARM Cortex A7 Processor
Operating System
Embedded LINUX

Video

Input
1-4CH(2592x1520, 2048x1536, 1920x1080, 1280x960, 1280x720, etc), 5-36CH (3840×2160, 2592x1944, 2048x1536, 1920×1080, 1280×960, 1280×720, etc)
Output
1 VGA, 1 HD

Audio

Input
1 Port RCA
Output
1 Port RCA(Linear, 1kΩ)
Audio Bit Rate
64kbps
Audio Compression standard
AAC, G711u, G711a, ADPCM_DVI4
Intercom
support (two-way)

Alarm

Sensor Input
4
Output
4
Motion Detection
36 Channel, MD Zones: 396 (22×18)
Trigger Events
Recording, Email, FTP, Snapshot, Buzzer and Screen Tips

Display

HD Output1
Resolution: 4K (3840×2160) / 30Hz, 1920×1080 / 60Hz, 1280×1024 / 60Hz, 1280×720 / 60Hz, 1024×768 / 60Hz
HD Output2
/
VGA
Resolution: 1920×1080 / 60Hz, 1280×1024 / 60Hz, 1280×720 / 60Hz, 1024×768 / 60Hz
Display Split
36CHxD1 / 25CHxD1 / 16CHxD1 / 9CHxD1 / 4CHxD1 / 1CHx1080P / 1CHx3MP / 1CHx4MP / 1CHx5MP / 1CHx4k / 1CHx12MP
Digital Zoom
YES
OSD
Camera Title, Time, Recording, Motion Detection, Event Alarm

Recording

Video Compression
H265 / H264 / H265+ / H264+
Resolution
12MP(4000×3000), 4k(3840×2160), 5MP(2592×1944), 4MP(2688×1520 / 2560×1440), 3MP(2048×1536), 1080P(1920×1080), 960P(1280x960), 720P(1280×720), D1(720×576 / 720×480)
Record Rate
PAL: 12MP@25x25fps, 4k@30×25fps, 5MP@36×25fps, 4MP@36x25fps, 3MP@36×25fps, 1080P@36×25fps, 960P@25×25fps, 720P@25×25fps, D1@25×25fps NTSC: 12MP@25×30fp, 4k@30×30fp, 5MP@36×30fp, 4MP@36×30fp, 3MP@36×30fp, 1080P@36×30fp, 960P@36×30fp, 720P@36×30fp, D1@36×30fp
Record Mode
Manual \ Timer \ Motion Detection \ Alarm \ Motion and Alarm \ Smart Event

Playback & Backup

Local Sync Playback
1CH 12MP@30fps, 4CH 4K@30fps, 6CH 5MP@30fps, 8CH 4MP@30fps, 10CH 3M@30fps, 16CH 1080P@30fps, 16CH 960P@30fps, 16CH 720P@30fps, 16CH D1@30fps
Decode Capability
4CH 4K(3840×2160)@30fps
Remote Sync Playback
YES
Search Mode
ALL, Channel, Manual, Time, Date, Motion Detection, Event Alarm, Tag search
Playback Functions
Play, Pause, Stop, Rewind, Fast play, Slow Play, Full Screen, Frame Play, Frame Rewind, Digital Zoom, tag, clip
Backup Mode
USB Device / Network

Network

Interface
1xRJ45 10M/100M/1000M Adaptive Ethernet Interface
Incoming Bandwidth
300MB
Network Functions
TCP/IP, HTTP, HTTPS, UPnP, DNS, NTP, SMTP, DHCP, FTP, DDNS, RTSP, RTCP, p2p, PPPOE
Onvif Version
onvif S, onvif T
Web Browser
IE8-11, Google Chrome (lower than Ver44), Firefox (lower than Ver53)
CMS Software
Support Windows 7 / Windows 8 / Windows 10 / MAC OS
Cloud Support
Yes
Smart Phone
iPhone, iPad, Android, Android Pad
POE
/
WIFI UI
/

Storage

Interface Type
2 SATA Hard Disk Interface (3.5" SATA)
Capacity
Up to 12TB capacity
eSATA
/

General

Language
Traditional Chinese, Simplified Chinese, English, Polish, Czech, Russian, Thai, Hebrew, Arabic, Bulgarian, German, French, Portuguese, Turkic, Spanish, Italian, Hungarian, Romanian, Korean, Dutch, Greek, Vietnamese, Janpanese
USB Interface
1 USB 2.0 Interfaces, 1 USB 3.0 Interface
RS485
1 port
Power Supply
DC12 / 4A
Working Environment
-10~55℃ / 10~90%
Dimension(W×D×H)
310*295*46(mm)
Weight
4kg(without HDD)